by Gail Oliver, Online Marketing Consultant
Looking for creative real estate marketing ideas for realtors? I have helped hundreds of real estate agents, but even if you don't sell real estate, below are some guerilla-style, out-of-the-box marketing ideas might inspire you with your own business.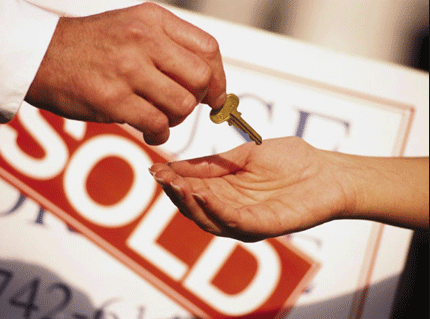 10 Real Estate Marketing Ideas
1. Change Up Your Open Houses
Instead of having open houses on weekends, have them in the evening during the week so that people can stop in on their way home.
2. Make Sure Your Real Estate Signs Get Seen
Put a solar light on the "for sale" sign (no extension cords needed) so it is visible at night to passer-bys.
3. Target First Time Home Buyers
Post flyers of affordable homes under $150,000 in the lobbies of apartment buildings to lure renters into becoming home owners.
4. Eliminate Distractions at Open Houses
Arrange to have a teenager in the neighbourhood watch prospective buyers' children during an open house so they are not distracted as you are trying to sell to them.
5. Get Free Press for Your Listings
Ask your local community newspaper if you can have a weekly feature called, "Listing of the Week".
6. Find New Clients on Instagram
Have a contest on Instagram for people to post their photos with the hash tag #MyHouseNeedsHelp. The winner gets free design advice and you have a slew of potential new clients who are dissatisfied with their current home.
7. Target People Who Are Relocating
Make alliances with human resource directors of major companies in your town that tend to bring in new hires from other cities and ask to be part of their relocation kit.
8. Widen Exposure with Family & Friends
Turn your business card into a fridge magnet and ask friends and family to not only put it on their fridge, but also on their fridge in the lunchroom at their work.
9. Ramp Up Your Listings
Make your home listings are little more detailed, such as including a floor plan of each level; indicate which walls are not load bearing (for those fixer uppers); list the age of the electrical, plumbing, roof and furnace; detail average monthly utility costs.
10. Realtor Gifts for Clients
Make your gift to the new home owner outdoor garbage or recycling bins labeled with your business name and contact info. Free advertising for you every week to everyone in the neighbourhood!
Get My Ebook!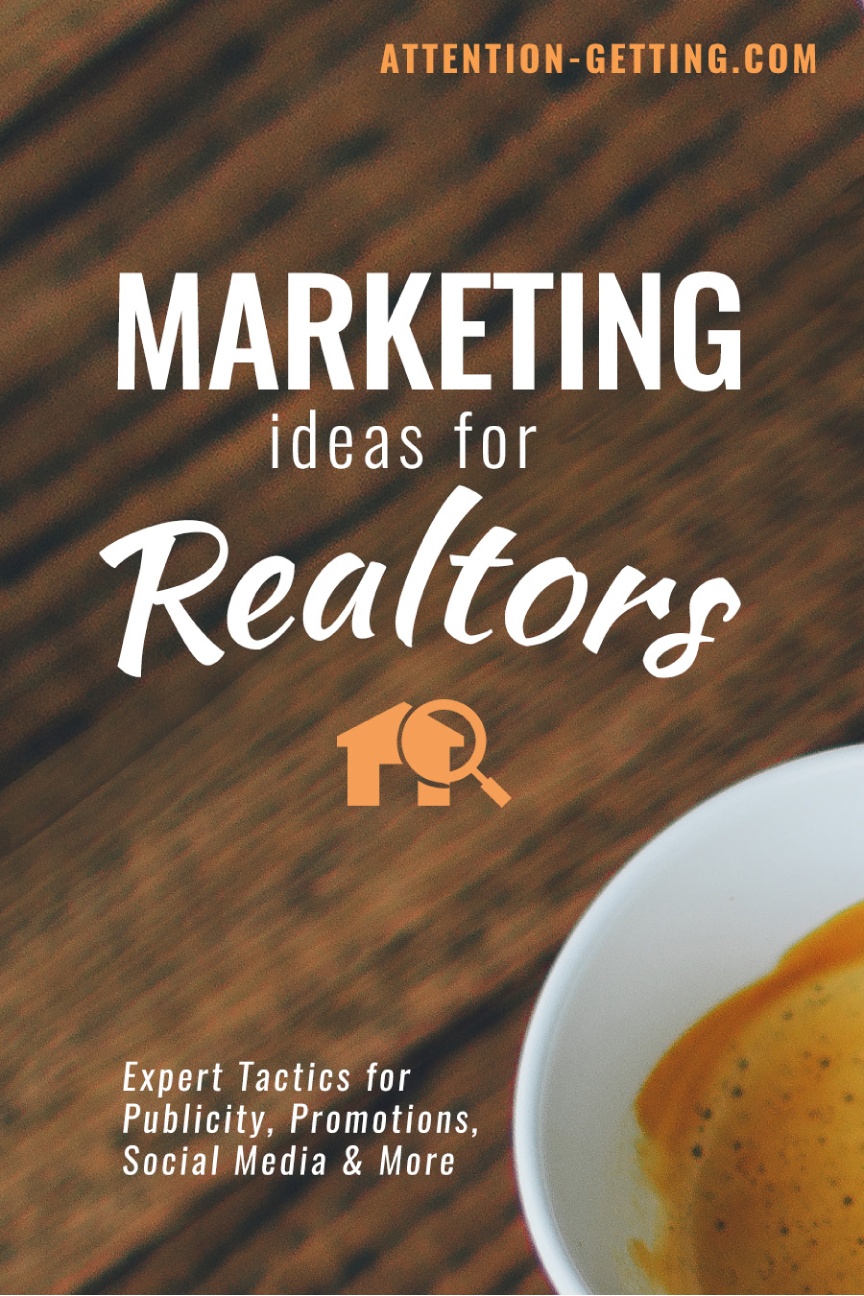 All of the these ideas are from my brand new ebook, Real Estate Marketing Ideas for Realtors. This PDF ebook is packed with hundreds of my all-original, creative ideas and tactics for publicity, social media, promotions and advertising that will help you get more clients and sell more listings.
© 2012-2015 Gail Oliver. Attention Getting Marketing. ALL RIGHTS RESERVED